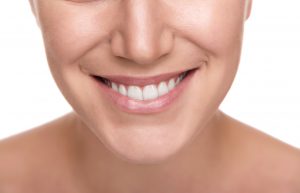 If you take a look through our website and the services that we offer, one thing will become quite apparent: One of our main goals is to preserve your smile. This might occur through a variety of methods and may have several meanings. For instance, we can help you retain your natural tissue. We can also help you with dental implants by replace missing teeth. The end goal, of course, is always to guide you toward a smile that's full, complete, functional, and that looks lovely. If you're wondering why this is so important and how we do it, we are happy to share.
Why We Help Preserve Your Smile
Think about the many ways your smile serves you. If this is not a topic you've ever explored very closely, you may be surprised that it does quite a lot! Let's run through the details. As we do, focus on the fact that we help preserve your smile (such as with the help of dental implants) to ensure these factors continue to provide you with what you need:
Without your smile, your face will sink in, removing support for your lower face as well as your upper face, giving you an aged appearance
Without your smile in healthy, full condition, eating becomes extremely difficult
When you do not have a smile that functions well and that you're proud of, communicating with others becomes challenging and may feel embarrassing
When your smile has deteriorated, it will continue to do so unless you seek professional care
How We Protect Your Smile's Integrity
We protect the integrity of your function, beauty, and more by preserving your smile through oral surgery and treatments, such as:
Jawbone grafting
Sinus lifts
Ridge preservation
Preserve The Beauty And Function Of Your Smile
See our team of oral and maxillofacial surgeons soon to preserve your smile's beauty and function with treatments like dental implants and more. Schedule the time you need in Rohnert Park, CA by calling Santa Rosa and Rohnert Park Oral Surgery at 707-584-1630 to schedule your visit today.