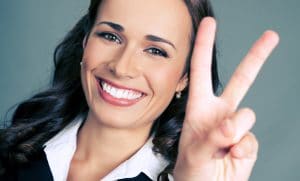 You may find yourself marveling at the amount of people you know who have chosen dental implants for their own smiles. You may also feel surprised that it's such an easily accessible option when you need to handle your tooth loss, especially if you've always thought of implants as one of those luxurious treatments that are financially out of reach. Great news: There are ways to make implants much more affordable, either by creating a strategically crafted care plan for you or simply by offering up new perspectives. Take a moment of your day to allow our Santa Rosa, CA practice to explain.
#1: Speak With Us About Your Many Solutions!
Our team of oral surgeons will never tire of reminding you that we don't just offer a few methods for replacing teeth with dental implants. There are, in fact, a variety of options. Within those options, there are even more options! As a result, when we're discussing affordability, we are not limited to a very small sampling of products and avenues through which to offer you the stability and beauty of implants. Consider the following:
We can talk with you about the different types of implant posts we provide
We may discuss high-quality, pre-crafted options versus custom and the associated prices
You may choose between crowns versus replacing multiple teeth with a partial, denture, or bridge
Within the world of partials, dentures, and bridges, we may discuss different brands and whether you prefer a fixed or removable device
The list goes on!
#2: Ask Yourself What "Affordable" Means To You
Don't forget to take a moment to ask yourself what "affordable" means when you're taking time to consider replacing your teeth. If you focus on the original investment that you're making and take only this number into account, you may want to step back and take a look at the bigger picture. The teeth you've lost will always be missing, which means you will always need a replacement standing in for them. In the long term, selecting implants will likely be a more affordable solution because you will never have to fix or replace them (but there are usually additional costs with traditional devices that exclude implant support). Talk with us about big-picture costs and you might see that implants are a more financially sound choice.
Take Time To Learn More About Implants And Affordability With Us
Learn more about the financial side of choosing implants when you spend a bit of time discussing it over with our oral surgeon team! Schedule the time you need in Santa Rosa, CA by calling Santa Rosa and Rohnert Park Oral Surgery at 707-545-4625 to schedule your visit today.