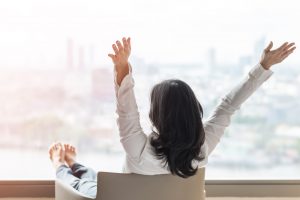 You might not think a whole lot about the little details of your day when you're wholly absorbed in figuring out what to do about your missing teeth. You know that you find the exceptional roster of benefits that comes with dental implants to be quite extraordinary. However, when you discover there are far more ways to choose implant support than you initially imagined, you may feel your head begin to spin! No worries. Our Santa Rosa, CA practice reminds you that it's often a good idea to take it one step at a time. Today's step? Consider the things that can become much easier when you select a fixed implant denture. This may be key to helping you make your final selection!
#1: Your Morning Routine
When you wear a fixed implant denture, your morning routine is going to feel extremely similar to the way it's always felt. Remember, if you have a prosthetic that you remove from your mouth, even one that is secured by dental implants, this is unlike having a natural smile. You'll need to clean the device and your smile and then put it in place. If you have a fixed device, you simply brush and floss and then you're done!
#2: Your On-The-Go Moments
Our implant team reminds you that when you're on the go, if you have a fixed implant denture, then you're not really going to give a second thought to your smile. Just like any other day and any other moment, with or without natural teeth, your smile is simply complete and in place. You'll eat, talk, and so on and so forth. It won't interrupt your daily life in the least!
#3: Your Get-Ready-For-Bed Experience
Now, let's talk about getting ready for bed. When you have a fixed implant denture, you're not taking that denture out to soak it overnight. You don't need to clean it with special instruments or products. You just need to be consistent with following our specific care instructions for your smile. So, you'll head to the bathroom, brush and floss, and then when you're ready, it's simply time to head to bed. No complications to consider at all!
See Us To Talk About Implant Dentures
Learn more about your fixed implant denture options when you talk with our practice about choices for your smile. Schedule the time you need in Santa Rosa, CA by calling Santa Rosa and Rohnert Park Oral Surgery at 707-545-4625 to schedule your visit today.