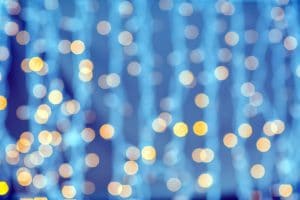 Yes, we know that when it comes to figuring out when to schedule your children's wisdom teeth removal, things can get a bit tricky. You have to consider their school, you have to think about when will work for them if they're coming in from out-of-town college, and you know they will need a bit of time to recover, too. So, particularly if your kiddos are attending classes once again now that summer has wrapped up and you're wondering when you can bring them in for the care they need, allow our Santa Rosa, CA team to talk about considering the holidays!
Winter Holiday Time
Remember that your kids are going to be out of class during the winter holidays. This often results in quite a lengthy break, whether your kids are in high school or college. You may wish to do yourself a big favor and ask your children right now to find out the particular dates of their winter breaks. That way, you'll know just which days are available for you to use in order to schedule their wisdom teeth removal.
Don't Wait
You might figure that you'll just give us a call once the winter holidays are approaching. However, our team urges you to remember that you are amongst a good deal of other parents who may also be thinking about doing the very same thing. So, once you find out which dates are available, it's actually going to be to your advantage to call us as soon as you can. That way, we can plan well in advance, so you get the date and the time that will work best for yourself and your child.
Really, Don't Wait Too Long
You know from what you've discussed with our team whether your child needs wisdom teeth removal soon. If so, we encourage you to remember not to put it off and put it off. When there's a serious problem that can negatively impact your child's oral health in regard to the wisdom teeth (maybe they're growing at an odd angle or are impacted), then you know treating the issue with extractions as soon as you can is essential.
Plan Wisdom Teeth Removal For Winter Holiday Time
Bring your children in to learn more about their wisdom teeth and to have them removed if necessary. Schedule the time you need in Santa Rosa, CA by calling Santa Rosa and Rohnert Park Oral Surgery at 707-545-4625 to schedule your visit today.