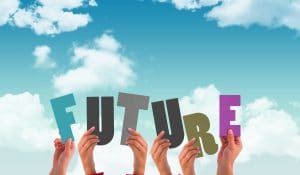 As if trying to figure out what to do after tooth loss isn't complicated enough from the get-go, the last thing you want to do is to guide yourself down a path of negativity! The exploratory adventure of figuring out what to do next is something that can be full of excitement and anticipation, rather than frustration, guilt, and upset! Your oral surgeon suggests that you consider our Rohnert Park, CA practice's mindset regarding replacing your missing teeth with us (as you think about what makes taking an optimistic approach to the future of your smile your best choice yet)!
The Treatments We Offer Are Lifelike
If you've found yourself headed down the rabbit's hole of disappointment over your missing teeth, we encourage you to elevate your emotions and look on the bright side! Our oral surgeons offer a vast variety of dental implant solutions that will not only let you enjoy a full smile again but will also give you back a complete and stable grin. Remember, you're getting complete teeth replacements with implant support, which means enjoying replacements for roots and crowns.
Our Care Goes Beyond Just Replacement
Perhaps you already have a good idea of what you can expect from dental implants. What you're upset about is that you're dealing with more than open spaces in your smile. You've also got some additional problems that leave you feeling like you're a lost cause. Not the case! Our team of oral and maxillofacial surgeons can address additional complications, such as a need for a sinus lift or the requirement of bone grafting, to guide you toward candidacy for implants and your soon-to-be full smile.
Once It's Done, It's Done!
The more you talk with us about dental implants and learn from your oral surgeons regarding what you can expect, the more quickly you will realize: They really, truly, can last for many years if not for the remainder of your lifetime! So, remember: You're not beginning a process that you're going to have to manage or go through over and over again. Choosing to replace your teeth with our team is something that is a true solution! Have questions about the details? Just let us know.
Join Us For An Exceptional Journey Toward A Complete Smile
See our team of oral surgeons for the comprehensive smile care you need when you're looking at ways to replace your missing teeth. Schedule the time you need in Rohnert Park, CA by calling Santa Rosa and Rohnert Park Oral Surgery at 707-584-1630 to schedule your visit today.