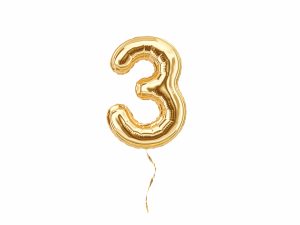 As you approach making an investment in dental implants, you know on the surface that you're purchasing a replacement for the teeth you have lost. You know that you're going to get "roots" back, in addition to missing crowns, which means you're not partially replacing teeth but you're doing it a complete manner. You also know that unless you choose implants support, there is no other way to successfully attain complete tooth replacement. These detail are smile inducing! Learning more about just how beneficial your investment is, of course, is often something that helps our Rohnert Park, CA patients feel certain about their choice!
#1: Preventing Common Tooth Loss Problems
There are so many complications that can arise from tooth loss, even when you decide to select a traditional prosthetic rather than a treatment supported with dental implants. Why is that, you ask? Well, because your roots and your tooth acted as a placeholder within your smile (preventing the shifting of your teeth), because a smile free of opening is one that's easy to care for (you don't have spaces collecting debris), because each tooth promotes the complete balance of your bite (so you don't end up with bruxism, TMJ disorder, trouble chewing, etc.), and the list continues. When you invest in implants, you invest in a smile that's complete, functional, and easy to maintain.
#2: Exceptional Smile Technology
You're not just investing in a dental prosthetic that will end up potentially becoming damaged within a couple years or that will help you get by with a smile that doesn't have openings but that isn't really complete. When you select dental implants, you are investing in some serious technology that has been crafted and refined in order to replicate tooth roots and crown support as closely as possible to your natural teeth!
#3: Your Daily Quality Of Life
Our team reminds you that a life without a complete smile or one in which you are unhappy with your prosthetic is one with a diminished quality (when compared with the way you experienced day-to-day existence before your tooth loss). When you invest in dental implants, you go full circle, regaining a smile that's complete, stable, beautiful, and that gives you your daily life back.
Receive Answers To Implant FAQs
When you have questions about investing in dental implants, costs, and the associated value with making this selection, remember to check in with our team for answers. Set up a consultation as soon as you can! Schedule the time you need in Rohnert Park, CA by calling Santa Rosa and Rohnert Park Oral Surgery at 707-584-1630 to schedule your visit today.