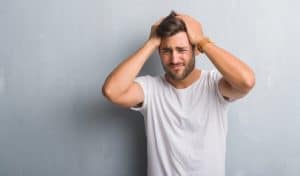 You might find yourself swinging from one side of the emotional spectrum to the other as you take on the task of figuring out what to do in regard to your tooth loss. Remember, this is a common concern and something that many individuals go through, so you're not the only one! However, with that said, we know very well that when you are the one trying to learn about dental implants and more, to weigh your options, and to figure out the best way to move forward, it can cause you to feel stretched a bit thin. Of course, that's why our Santa Rosa, CA team has some helpful words of wisdom to share to make things easier.
Don't Try To Figure Things Out Ahead Of Time
We would love for you to remember that you can just come in for a visit. You don't have to head to the library to check out books on oral surgery. There's no need to look up different dental implant systems that may provide you with improvement. You don't need to try to diagnose any issues you're currently having with your smile that may or may not impact candidacy. Just come on in for a consultation. The stress and time and effort related to trying to figure things out on your own is not worth it! Instead, gather up all of the information you need when you see us (and rest assured with the knowledge that it's all accurate and personalized for your smile).
Take A Very Analytical Approach
It's easy to get caught up in the emotional side of things as you do what you can to replace your teeth. However, we remind you that if you're interested in dental implants, it can be so helpful if you do your best to take a very analytical approach to completing your smile. Try to focus more on which implant options will work for you, consider the reality of your finances and your time, and work from there. That way, you can focus on optimizing your smile health without feeling overwhelmed, guilty about tooth loss, etc. Feeling ready to achieve a task is much nicer!
Ask Lots Of Questions
Maybe something is too pricey. Perhaps you just don't like one particular dental implant option we bring up. Maybe you wonder about something we haven't mentioned yet. Ask! Don't go home and then wonder. We're here to help and inform!
Let Our Oral Surgery Team Help You
Rather than putting pressure on yourself to figure everything out in terms of dental implants for your smile, we suggest you give over some of the responsibility to our oral surgery team. See us soon for guidance! Schedule the time you need in Santa Rosa, CA by calling Santa Rosa and Rohnert Park Oral Surgery at 707-545-4625 to schedule your visit today.