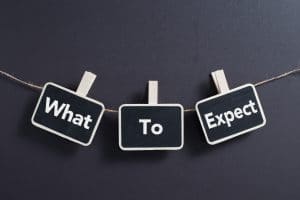 One thing you know without a shadow of a doubt is that our Santa Rosa, CA team strongly suggests you set up a dental implant consultation with us, when you have even the slightest interest in implants. Without coming in to see us, you're left to your own ideas about implants, some potentially partially (or completely) incorrect details you pick up from friends or through research online, and, as a result, a not-so-accurate understanding of these tooth replacements! However, you may wonder, will a consultation really provide you with that much info? Consider what you can expect when you see us!
#1: Introductory Information About Implants
The first thing you need to keep in mind about coming in to see our team for a dental implant consultation is the fact that this is what we do! We help take care of smiles. So, you can recognize the fact that when you visit us, we will provide you with lots and lots of introductory information about completing your smile, what an implant is and does, and more. You won't have to come in with predetermined questions. Instead, you can simply expect a knowledge-packed presentation from us!
#2: Answers To Any Questions You Have
With that said, chances are quite good that you will show up with some questions already in mind or you will come up with some, as we explain the world of dental implants to you. Remember, your consultation is a fantastic time to discuss your options with us. Feel free to ask about anything you need to know, so we can help you feel more and more confident about any decision you choose to make.
#3: A Discussion About Implants For Your Smile
Again, the goal with your visit to our practice is to find out about dental implants for your smile and your smile only. Remember that when you see us for a consultation, though we will begin by offering you some universal information about implants, we will then quickly move onto talking about your personalized care and how we can help you plan to meet your goal of completing your grin after tooth loss.
#4: Time To Get To Know Our Team And Practice!
Your dental implant consultation also gives you the chance to get to know us, to become more familiar and comfortable with our practice, and more, so you can feel at ease coming in for additional visits and care, should you choose it!
Set Up Your Initial Implant Consultation Today!
Remember that when you set up a consultation with our team to learn more about dental implants, you're gaining the opportunity to head home with a wealth of new, helpful knowledge for your smile completion! Schedule the time you need in Santa Rosa, CA by calling Santa Rosa and Rohnert Park Oral Surgery at 707-545-4625 to schedule your visit today.