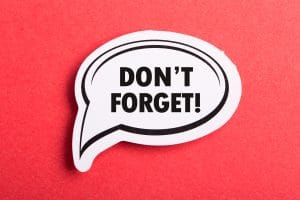 It's easy to feel as though your budget is going to limit you too severely, when you're debating whether or not to move in the direction of choosing dental implants for your smile. If you think that you are alone in thinking this, remember that you're in very good company! However, before you shut the door on implants or feel as though finances are too touchy a subject to bring up at our Santa Rosa, CA practice, we ask you to think again! Implant options are actually quite vast, we happen to be very good at helping you with exploring cost options, and we have some additional details for you to keep in mind!
It's Best To Stick To Your Budget
As a patient, it can be easy to begin your journey toward receiving dental implants with a budget in place and to then suddenly feel compelled to throw caution to the wind, as you pursue a treatment that you know isn't necessarily a financially sound choice for you. We remind you: This isn't something you need to do! You may most definitely stick with your budget, which will allow you to feel good about your choice down the line, while you rely on an implant solution that works for all of your requirements (finances included).
You Should Always Mention Your Budget
You may feel as though your budget is something you are supposed to hide. As though we expect you to feel prepared to invest in any and all solutions we throw your way! However, this is not the case at all. Instead, we would much prefer that you mention your requirements from the beginning, so you can save yourself time, avoid accidentally feeling disappointed by exploring a treatment that isn't within range, and so you may instead enjoy a streamlined process of identifying good options and then selecting them with ease!
We Will Absolutely Help You Work Within Your Budget
As for our role in your adventure into the world of replacing teeth with dental implants, as you work within your budget, we're here to help! We're not only interested in hearing about your needs and preferences but we are also extremely proactive when it comes to helping you match a personalized plan up with those particular requirements!
You May Certainly Budget For Future Implants
Not necessarily ready today? Remember that you have time. You may wish to consider speaking with us about budgeting for dental implants that you can receive in the near future if that provides you with the opportunity you're seeking!
Discuss Your Implant Budget With Us
Remember that when you visit our team, we are here to help you replace your missing teeth with dental implants, as we ensure your care plan works for you! Always discuss your budget with us for your best experience. Schedule the time you need in Santa Rosa, CA by calling Santa Rosa and Rohnert Park Oral Surgery at 707-545-4625 to schedule your visit today.