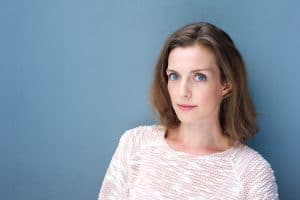 We know that you may guess, when you are missing a lot of teeth, an arch of teeth, or both arches of teeth, that this is not something that is treatable with dental implants. You don't know why you think this exactly but there's something that tells you implants are really just for a missing tooth or two. Our Rohnert Park, CA team understands that you end up with a medley of facts mixed with a bit of misinformation (or an assumption or two) and before you know it, you've got some not-so-accurate ideas about implants. The good news? In actuality, you are likely a fantastic candidate for our care! Learn more.
Implants And Crowns Are Available To You
There may be something about considering replacement teeth for each and every missing tooth that causes you to feel like this may be asking too much. However, when your smile and jaw are healthy and you prefer to fill each open space with one dental implant and one crown, remember: This is an option. Individual replacement of teeth after tooth loss is a solution that's available to our patients. Figuring out whether this is the best pathway or not is easy to determine, when you visit our team!
Implant-Supported Dentures Work Wonders
On the other hand, remember that if you are missing most of all of your teeth, there's another way to replace them. You may choose to rely on a small amount of dental implants, instead of one per missing tooth, as a means of offering stable support to a full or partial denture. Again, remember that coming to a conclusion will be based on preference, as well as details associated with what works best for your unique smile needs.
Need Help With Current Concerns First? No Problem.
Maybe your tooth loss happened quite a while ago or was the result of an oral health problem that left you with damage. As a result, you assume your widespread tooth loss will not be treatable with dental implants because you need additional care. To the contrary, this is something we see frequently and that we are prepared to help you address! Learn more about sinus lifts, bone grafting, and more, by visiting us and discussing pathways toward candidacy for implants.
See Us For Information About Replacing Your Teeth 
Remember that our team treats all number of missing teeth and looks forward to helping each and every one of our patients regain a complete, healthy smile with dental implants! See us soon for information tailored to your smile! Schedule the time you need in Rohnert Park, CA by calling Santa Rosa and Rohnert Park Oral Surgery at 707-584-1630 to schedule your visit today.