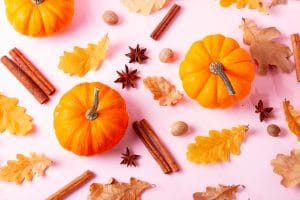 There are quite a lot of serious, clinical, and complex details that may come into play throughout your experience with considering and receiving dental implants. However, now you have them. Your smile is complete. Things are good … but Halloween is headed our way! While it may certainly seem like a very simple challenge at first glance, you may realize the more you think about it that you're not entirely sure how to approach this creepy crawly holiday while feeling relaxed and resolved that you're keeping your implants safe. No problem. This is where our Santa Rosa, CA team can swiftly come in to help with holiday reminders!
Sticky Stuff Should Be Avoided
This is likely something you already know intuitively but it is certainly worth reminding yourself: Sticky candies, treats, and snacks are a potential problem for your dental implants and restorations. Why, you wonder? Well, they can essentially pull on your restorations, which is not beneficial to protecting them. They can also very easily coat your smile, as sugars lead to serious saturation. Remember that bacteria within your oral environment feed on sugar! When they digest the particles, they secrete acids that can damage any remaining teeth, while irritating and potentially leading to the inflammation of the gum tissue within which implants reside. Over time, inflammation can become a serious threat to your implants. So: Say no to ultra-sticky selections.
Exceptionally Hard Stuff Can Cause Problems
We remind you that as much as you should remain mindful of sugar overload, it's also important to remember that too much pressure can become dangerous for the safety of your dental implants. Like for any other structure, whether natural or artificial, excess force can lead to damage. So, remain mindful of selecting candies and treats that dissolve or break apart with ease, which will help you ensure you're promoting a complete smile that remains that way!
Dental Hygiene Is Still Necessary!
It's easy to feel as though Halloween gives you a night off from your usual responsibilities. Big deal, you might think! You're having fun, so going to sleep after trick-or-treating or a party without brushing and flossing shouldn't be too serious. However, it can be! Remember that when your goal is the success of your dental implants and restorations, you want to keep your smile clean as consistently as possible to prevent plaque and tartar buildup and additional concerns! Easy.
Water Is A Very Helpful Tool
Our team reminds patients that drinking water after all snacks helps keep your mouth clean, your structures rinsed (of sugars, etc.), the environment neutral, and your dental implants safe and sound.
Keep Your Implants Safe This Halloween!
Let us know when you have concerns about out-of-the-ordinary situations, such as holidays, that you worry about in terms of protecting your dental implants. Give us a call to set up a visit when you need it! Schedule the time you need in Santa Rosa, CA by calling Santa Rosa and Rohnert Park Oral Surgery at 707-545-4625 to schedule your visit today.