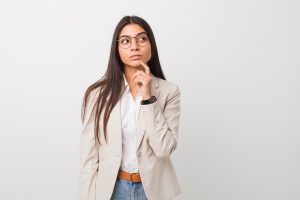 When you lose most of your natural teeth, a set of dentures could restore health, function, and beauty to your smile. However, to prepare your smile for a prosthetic, we may suggest extracting a tooth. In today's blog, your Santa Rosa and Rohnert Park, CA, oral surgeons will discuss how and why we may suggest an extraction prior to implant placement.
The Reason to Remove a Tooth
When does a tooth require extraction? When one is severely damaged, or suffers from advanced decay or infection, taking them out could protect the rest of the smile. Extraction could also help prevent wisdom tooth impaction or make orthodontic treatment possible. However, if you've lost most of your teeth and need a complete set of dentures, the remaining teeth are likely diseased and decayed, and removal is necessary to prepare your smile for implant dentures.
What Happens Next?
If we need to extract your remaining teeth, we will administer a numbing agent and could also offer sedation to ensure you enter a calm and relaxed state. We want to make sure every stage of the process is comfortable for our patients. Next, our team will gently remove the tooth with a pair of forceps. The extraction site will be sutured closed and you will need to take it easy for a day or two. We then remove the sutures in a follow visit, and move forward with the placement of your new smile.
Placing Your Implants and Attaching Prosthetics
Once the area has healed, we will use digital technology to plan and guide the placement of multiple dental implants. We insert them directly into the jawbone, where they bond with the bone tissue like natural roots. Abutments will be added to them to support your denture. The denture portion will be custom-made to ensure a comfortable fit and a lifelike appearance, restoring function and beauty to your smile. Once attached, your dentures will be fixed in place, never slipping when you eat or speak, and never requiring removal for cleaning or soaking. They could even last for decades, possibly a lifetime!
If you have any questions about the tooth removal process, or about supporting a new smile with implant dentistry, please give us a call today. We can schedule a consultation to see if these treatments are necessary for you, and start you on the path toward an even and beautiful smile.
Do You Have Questions About Our Procedures?
We're ready to help you enjoy a full and beautiful smile with our oral surgical procedures. To learn more about the process of placing dental implants or removing a tooth, then schedule a consultation by calling Santa Rosa and Rohnert Park Oral Surgery in Santa Rosa, CA, today at 707-545-4625.