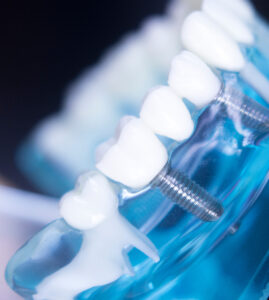 We would love to help you find a lifelike solution to your missing teeth, which is why we can use dental implants to support fixed dentures, partials, and bridges. But will we need to remove teeth first, and what should you expect from an extraction? Your Santa Rosa and Rohnert Park, CA, oral surgeons talk about this process in our latest blog.
The Dental Extraction Process
When you have lost the vast majority of your teeth, your tooth loss could be too severe to be addressed with a bridge or a set of partial dentures. Instead, you need a set of full dentures. To make room for them, we will need to gently and carefully remove the remaining natural teeth, many of which are probably decayed and diseased at this point. We first take detailed digital x-trays and CBCT images of the smile, so we can plan the extraction in detail. We then administer a local anesthetic, and can offer dental sedation, to ensure you're relaxed and comfortable throughout the procedure.
Next, we will gently remove the teeth with a pair of forceps, and add materials to help preserve the extraction site until we can insert your new teeth. A friend or family member can bring you home, and you will need to take any prescribed medications. Rest of the day, and avoid solid foods and straws. Brush and floss gently. We will examine your smile in a follow-up visit to make sure everything is healing properly, and to move forward with the placement of dental implants.
Placing New Teeth
When the area is healed, we will use digital technology to plan and guide the placement of several new roots. Made from biocompatible titanium, these will bond with the jawbone like natural roots. This means they can last for decades, possibly even a lifetime! We then connect abutments to them and connect the denture. In cases like All-On-Four and TreFoil, this could be completed in one visit, so you leave with a complete smile! We take care to ensure your dentures look natural, fit comfortably, and last for years to come. Being implant secured, they don't need to be removed for cleaning and soaking, and they will never slip either.
If you have any questions about general tooth extraction or about the placement of dental implants, then give us a call today to learn more.
Ready to Treat Your Tooth Loss?
We want to help people of all ages maintain good oral health and a full smile with dental implants. To learn more about using oral surgery and implant dentistry to address missing teeth, then schedule a consultation by calling Santa Rosa and Rohnert Park Oral Surgery in Santa Rosa, CA, today at 707-545-4625.