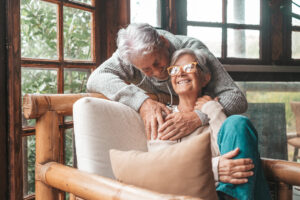 When you have suffered from severe tooth loss, you may need the final few teeth removed to pave the way for a set of dental implant dentures. Tooth extraction is a common procedure, and one we can offer comfortably. In today's blog, your Santa Rosa and Rohnert Park, CA, oral surgeons talk about tooth extraction.
When Smiles Need Tooth Extraction
We could offer tooth extraction to protect the smile from major complications of issues like wisdom tooth eruption, severe dental damage, and even infections or abscesses, or to aid in orthodontics treatment. But for people with tooth loss too severe to be treated with a bridge or partial, we may use this to remove the last few teeth so your smile is prepared to receive a set of full dentures, which we secure with dental implants. This then halts the negative impacts of tooth loss, such as trouble eating and speaking or the loss of jawbone density, so you avoid further complications or a prematurely aged appearance.
The Removal Process
How do we remove your teeth? To begin, our team will take detailed digital x-rays and CT images of your smile. We use these to identify teeth that need to be removed, and to identify the causes of your tooth loss in case you need treatment for underlying issues before we move forward with implant placement. We then numb the area and administer a sedation option to ensure you're comfortable and relaxed. The teeth are gently removed with forceps, and then we add a restorative material to help preserve the ridge.
Placing New Teeth
Once the extraction area heals, our team will then plan and guide the placement of several dental implant posts into the jaw. With options like All-On-Four, we could do this in the same appointment and also attach a denture, so you leave with a full smile. Dental implant dentures help preserve your facial structure and jawbone strength, and can last for decades to come. For some, they could even last a lifetime! You will be able to eat your favorite foods again, and also speak and smile with confidence.
If you have any questions about extracting teeth and placing dental implant dentures, then contract our team today to learn more. We would love to help you obtain a complete smile in 2023, so you can show off your smile without hesitation.
Do You Have Questions About Treating Missing Teeth?
Our team is ready to help prepare your smile for tooth replacement by carefully and gently removing the last few teeth. To learn more about rebuilding your smile with implant dentistry and other oral surgery options, then schedule a consultation by calling Santa Rosa and Rohnert Park Oral Surgery in Santa Rosa, CA, today at 707-545-4625.